release-notes
NebulaGraph Announces General Availability of Enterprise Edition v3.4.0
NebulaGraph Database recently released its latest Enterprise Edition v3.4.0, further enhancing the stability and ease-of-use of the core product. In this version, the performance of deep queries is significantly optimized, more than 60% better than before, enabling enterprise users to explore the correlation value in massive data more efficiently.
Guaranteed Security of Data Assets
As the significance of data storage and data mining increasingly matters, data security has become a top concern for enterprises. To meet this demand, NebulaGraph supports incremental backup in v3.4.0 on top of existing data recovery & backup features, ensuring data security and business continuity.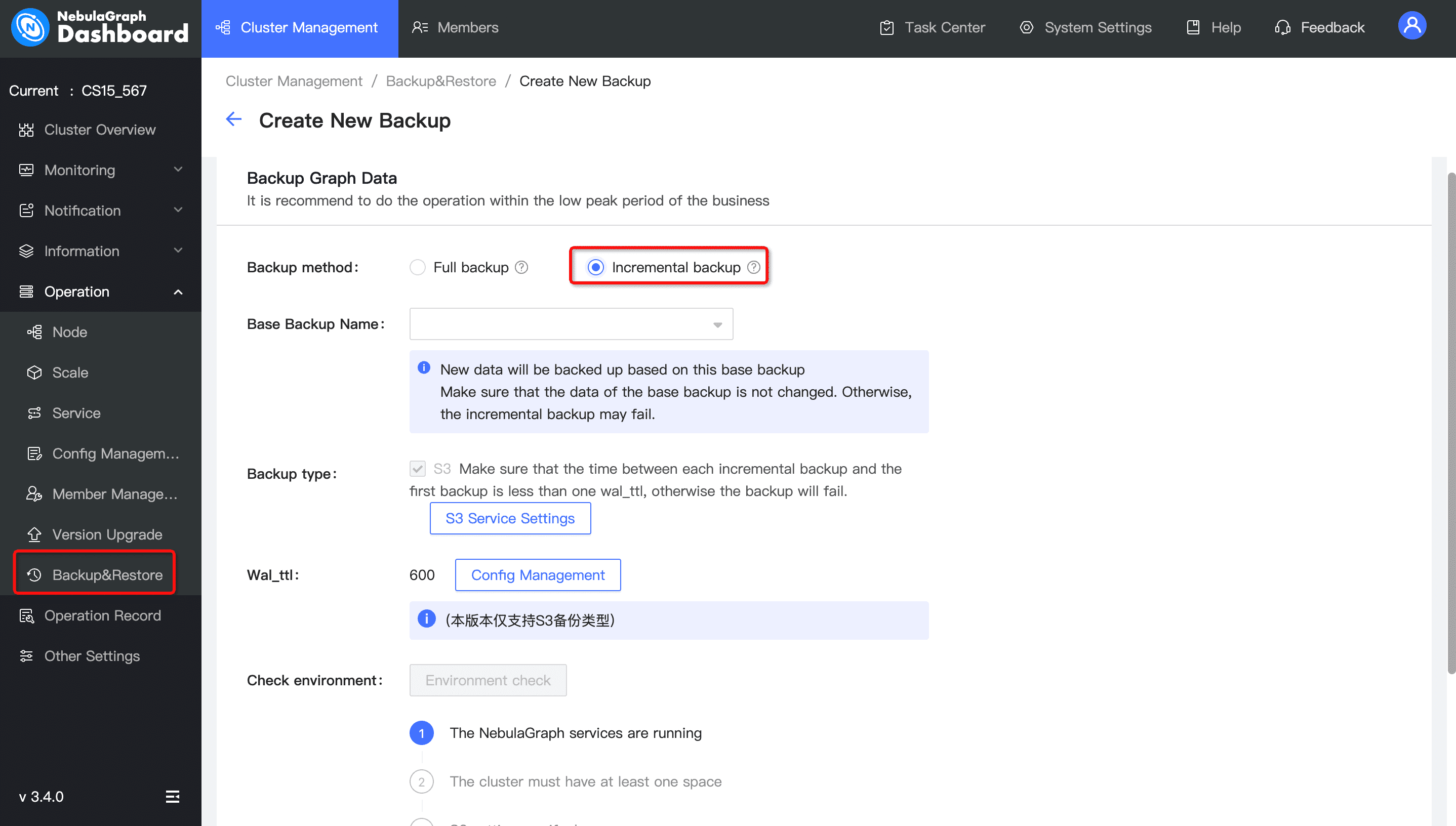 In addition, NebulaGraph also offers more fine-grained permission management in the new version through tag/edge-type level access control so that different roles in the same graph can only see the data within their limits of authority, thus protecting team collaboration security.
Enhanced Stability and Ease-of-Use
Facing explosive data volume growth, enterprises attach great importance to real-time data queries when selecting a database. With the latest NebulaGraph Enterprise edition, enterprises can leverage its optimized capability in high availability and stability to explore a sheer volume of connected data with milliseconds latency.
NebulaGraph Enterprise v3.4.0 adds a new black box monitoring tool, which can capture the system status at the moment of abnormality, such as core dump and crash, and pinpoint the issue with the parsing toolkits.
The new version also optimizes memory management and adds Memory Tracker to support more refined memory management control. Users can accurately track the memory resource application of each operator in each query and control it accordingly so as to reduce the probability of OOM.
Furthermore, functions like Kill Session are also added to the latest version to avoid link non-release caused by incorrect operation, which makes it more convenient for DBAs to maintain. The full-text index also becomes more efficient by streamlined deployment and usage constraints.
Upgraded Graph Visualization Experience
NebulaGraph is committed to building an end-to-end, easy-to-use graph technology ecosystem to accelerate the application and popularization of graph technology. Now it has developed a series of graph visualization products, such as NebulaGraph Studio, NebulaGraph Explorer and NebulaGraph Dashboard, for developers and data scientists to easily explore graph data and intuitively manage NebulaGraph clusters.
NebulaGraph Dashboard, as a multi-cluster visual operation and maintenance tool developed for NebulaGraph, provides monitoring, alerting, backup, diagnosis, upgrade and expansion, which make the work of DBAs and operations personnel easier.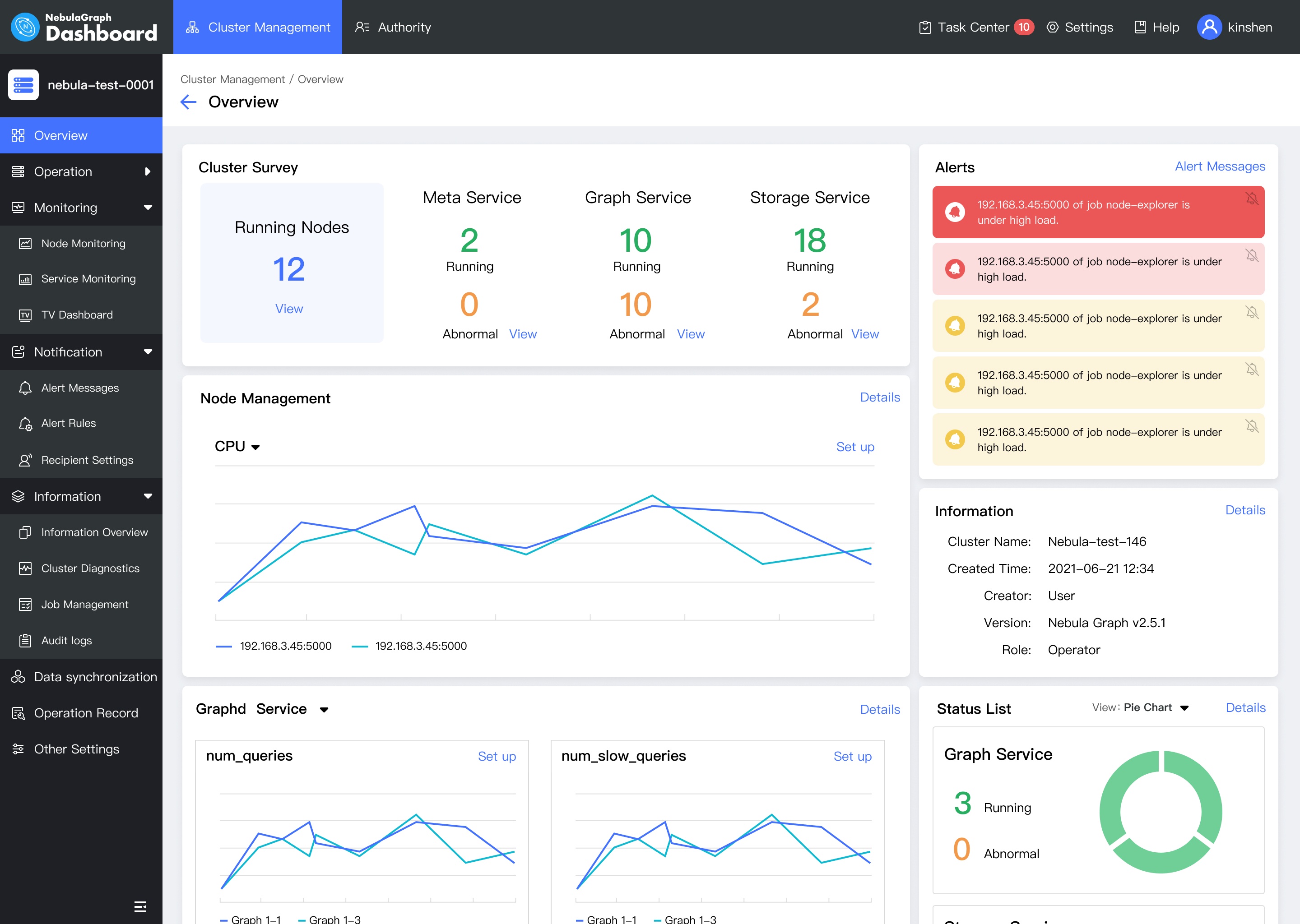 In NebulaGraph Enterprise Edition v3.4.0, NebulaGraph Dashboard adds incremental backup, runtime log, audit log, and job management functions and displays and configures multiple services. Armed with these features, DBAs and developers are able to view, pause and restore the workspace whenever needed. The new version also has a feedback portal, and users can quickly seek professional support when encountering challenging issues.
Meanwhile, other visualization tools - NebulaGraph Studio and NebulaGraph Explorer, are also optimized in terms of schema creation statement view, slow query optimization and significant improvement of visualization presentation effect.
About NebulaGraph Database
As a high-performance native distributed graph database, NebulaGraph Database excels in handling mega data sets with hundreds of billions of nodes and trillions of edges, while maintaining millisecond query latency. Relying on its shared-nothing, distributed architecture and computation-and-storage separation, it is highly available, highly secure, and easy to scale out, largely meeting the security requirements of enterprises. Besides, it can be deployed on the public cloud and on-premises as needed.
Talk to a Graph Database Expert
Get a customized solution for your organization and see how NebulaGraph can help you:
---