release-notes
NebulaGraph Database v3.6.0 Release Note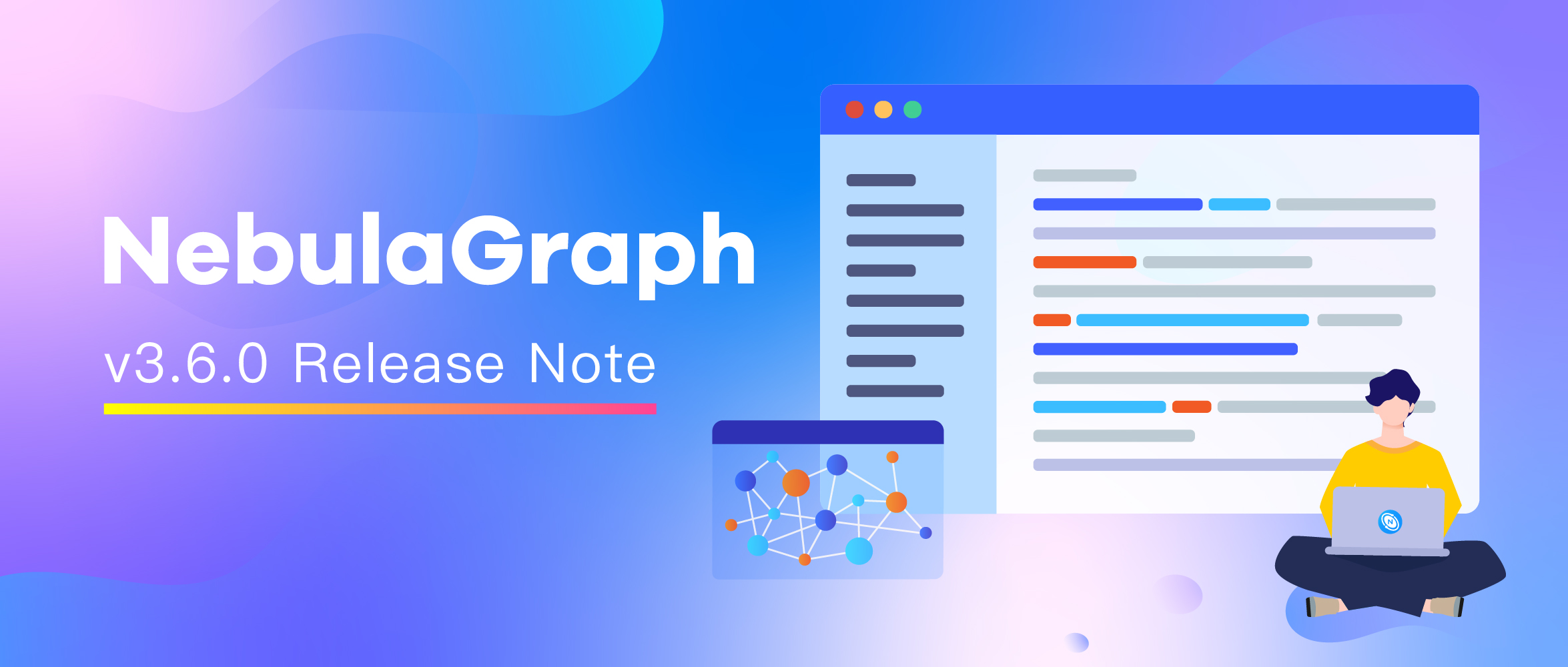 The NebulaGraph Community Edition v3.6.0 has arrived! In this release, we have bolstered the full-text index capabilities and fine-tuned the performance of MATCH operations in select scenarios.
Let's take a quick look at the specific updates introduced in the new version 😄
Features
Optimizations
Bug fixes
Changes
Enhance full-text index features with the following changes:
The original full-text indexing function has been changed from calling Elasticsearch's Term-level queries to Full text queries.

In addition to supporting wildcards, regulars, fuzzy matches, etc. (but the syntax has been changed), support for word splitting (relying on Elasticsearch's own word splitter) has been added, and the query results include scoring results. For more syntax, see official Elasticsearch documentation.
Legacy versions
Release notes of legacy versions
If you come across any problems while using NebulaGraph, please don't hesitate to seek solutions within the NebulaGraph Database Manual. It records in detail the knowledge points and specific usage of the graph database NebulaGraph.
Join our Slack channel if you want to discuss with the rest of the NebulaGraph community!
---